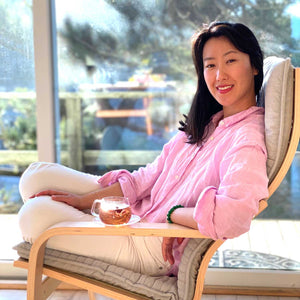 At Home with The Qi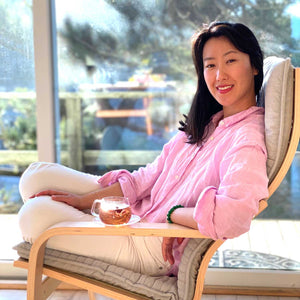 When we first stumbled upon The Qi, we couldn't help but wonder what these beautiful flowers would taste like when made into tea. We were delighted by their delicacy, and they quickly became something we made for ourselves in order to slow down and enjoy as an afternoon treat – a perfect companion to puzzle time. This fruity recipe using their tea is perfect now that the summer months are upon us.
What's more refreshing than a lemonade on a hot summer day? Answer: Flower Tea Lemonade! Here is our floral take on the most classic summer drink. This easy peasy recipe just takes a few simple steps, then you can start sipping on this delicious and beautiful flower tea lemonade before the heat starts getting to you!
Summer Garden Flower Tea Lemonade
This recipe makes 12 cups of flower lemonade.
GATHER
2 Shangri-La Rose flower tea
2 Royal Chrysanthemum flower tea
2 Blue Lotus flower tea
6 cups of boiling water (ratio: 1 cup of water per 1 flower tea)
6 cups of lemonade*
*We used store bought, but you can make your own if you want something extra fresh.
CREATE
Add 2 of each flower tea: Rose, Chrysanthemum, and Blue Lotus from The Qi's Floral Tasting Collection (variety flower tea box) to a large vessel. Total of 6 flowers.
Pour in 5 cups of 190-200ºF boiling water.
Allow your flowers to steep for at least 5 minutes.
Chill your steeped flower tea by adding ice or wait for it to cool down naturally.
Add equal parts of lemonade to your flower tea and voilà!
Feel free to adjust measurements depending on how many people you are serving.
Follow The Qi @drinktheqi