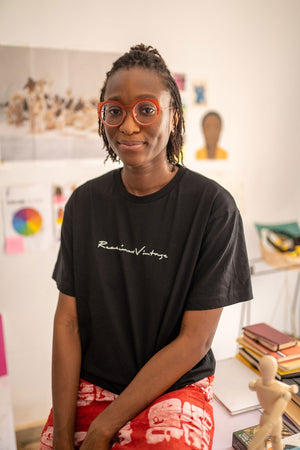 Getting To Know Artist Ojima Abalaka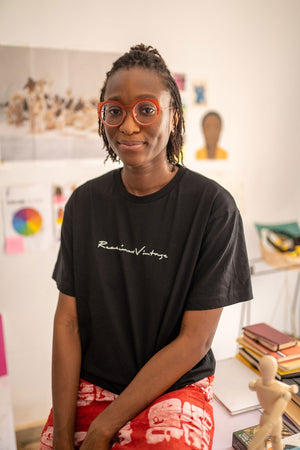 Based in Nigeria, Ojima Abalaka's work explores rest, people and identity in the context of everyday life. We were drawn to her bold lines, and joyful expression of the scenes that she creates. Her artwork Birthday Bash can be found on our mini 100 piece puzzle. 

What inspires your art?

Everyday life. I try to pay attention to things around me and spend some time watching, observing. Sometimes, magic happens.

Talk us through your creative process.

I like to spend time meditating on my ideas and seeing what comes up. I start sketching when I feel ready. I'm still trying to find the balance between dreaming and doing.

What puts you in the mood to create?

A clean desk, burning incense, music I love, and a cup of tea.




What's your favorite way to relax?

Reading, escaping into stories.

Is there anything you love doing that settles your mind?

Journaling. Putting my thoughts down on paper frees up space in my mind. There's also something about the physical act of writing that I find calming.

Where do we find you this weekend?

Most likely at home reading, drawing, or watching tv.

What's your ideal start to a Sunday – gentle start or a jolt?

Always a gentle start. I do yoga and water my plants.
What's for breakfast?

Avocado toast with eggs. Maybe some yogurt and fruit as well.