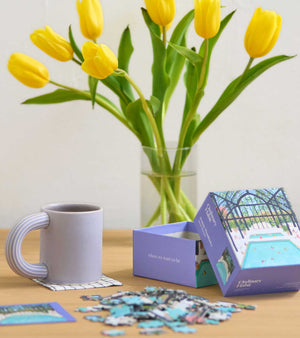 A Spring Habit Guide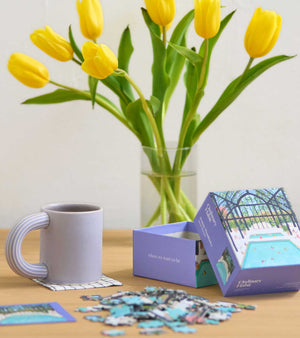 There's something magical about the light during this time. It shimmers on the pavement and twinkles through the trees. Take a moment to notice its textures. Then, as the day progresses, enjoy the sun's warmth on your back. Look inward too, and feel yourself returning to your body as you move through the world. Aren't these ordinary pleasures a welcome reprieve from winter's chill?
Nature's gifts grow plentiful in the spring, and with its arrival, we're invited to reconsider our favorite rituals. This idea is core to everything we do at Ordinary Habit. Our design-led products strengthen your relationship to play and connection all year round. But if you ask us, there's never been a better time to "spring clean" your habits—or build new and restorative ones. Below, we've created an easy guide to help set the tone for a new season. 
***


MORNING
Start your day by turning to the page. Our For Now Journal comes in three calming colors and includes prompts that inspire attention to the little things. Take note of the blossoms on the trees, the growing gardens, and the return of birdsong. If that's not enough to stir you, here's an additional journaling prompt to get you started: What are your springtime resolutions?


AFTERNOON
There's nothing like reaching for the first iced drink of the season. As you sip on that oat milk latte, break out a mini puzzle for a whole lot of relaxation. Whether you're piecing it together before your next meeting or during a rainy weekend, this 100-piece puzzle is the best antidote to burnout. (Our current go-to is "Sunday Coffee" by Rachel Victoria Hillis!)


NIGHT
As the days get longer, there are even more opportunities for fun. Open your windows and grab our Feline Friends or Learn Your Leaves Matching Cards. Either set pairs perfectly with a light spring breeze and a snack table with friends.