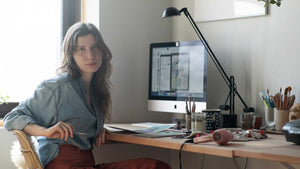 Sundays with Yelena Bryksenkova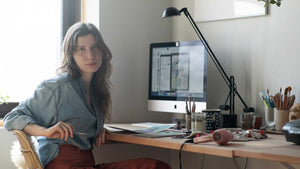 Sundays With is a monthly series that will highlight the routines, habits, and rituals of folks in the Ordinary Habit community. We'll be exploring what helps them close out their week, and get ready for what's ahead.

For our next installment, we're joined by Yelena Bryksenkova. Beautifully serene, we were drawn to her work for its calm quietness. Yelena's work is currently featured on our Herbarium mini 100 piece puzzle.


What do you most look forward to on Sundays?
Walking my dog; my neighborhood is sleepy and quiet on the weekends. If we had guests over the night before and stayed up late, then I look forward to sleeping in. When my partner and I sleep in, our dog sleeps in also!

How do you reset and prepare for the coming week?
Tidying up the apartment, make a to-do list for the coming week.


Is there a ritual you find yourself doing each week on Sunday?
Taking a long, meandering walk and peeping people's gardens.

A satisfying Sunday dinner to avoid the feeling of Sunday evening?
Breakfast for dinner: scrambled eggs, home fries and bacon.


What do you avoid on Sundays?
Usually any social activities. If I see people on Friday or Saturday, Sunday is for solitary recovery.