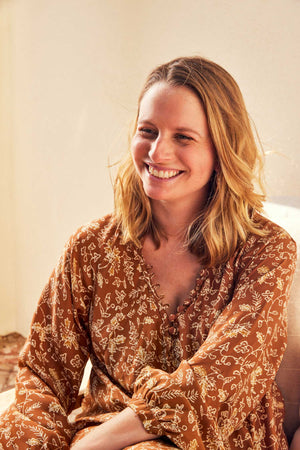 At Home with Carolyna De Laurentiis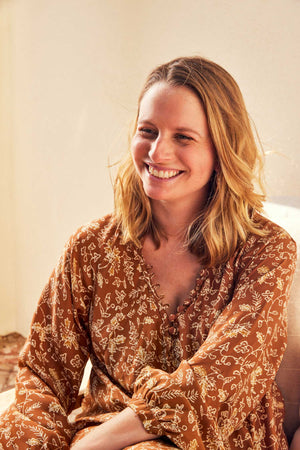 We met Carolyna recently while attending Our Pantry's newly launched series Our Pantry, Your Kitchen. Through the various incredible courses, we were introduced to the delicious sauces that were used in each dish, and were immediately blown away. We can't wait to add them into our weekly rotations, for when we want to make something quickly, without sacrificing any flavor. Read on to see how Carolyna uses the Sweet Ginger BBQ sauce to whip up a chicken bowl in under thirty minutes.
I've always loved cooking. But after I became a mom, I just didn't have the same time to prepare homemade meals from scratch everyday. I started looking for kitchen shortcuts like pre-made sauces and condiments to keep meal prep convenient and tasty. But, every time I'd reach for a sauce from my pantry, I felt like I was cheating. Too many brands operate with opaque supply chains, neglect for our environment and a lack of credit for the chefs behind the products we love. So, I decided to partner with experts and craft a line of pantry staples that would bring accountability into the kitchen and make shortcuts something to celebrate. Our Pantry's line of four sauces — Sweet Ginger BBQ, Roasted Tomato Onion Salsa, Cherry Tomato Sauce and Cherry Tomato Arrabbiata are all made in partnership with three female chefs based out of NY with clean label ingredients.
This Ginger Broiled Chicken Bowl made with Sweet Ginger BBQ is a favorite in my family. The BBQ sauce is created by Chef Adrienne Cheatham — Adrienne is passionate about infusing traditional southern recipes with international flavors so this BBQ sauce that we made in partnership with her is informed by that philosophy and so it's different than traditional BBQ sauces on the market. The umami from the organic miso paste grounds it, while the date molasses and coconut nectar give the fresh ginger a hint of sweetness.
Ginger Broiled Chicken Bowl
An easy 30 minute dinner
Serves 4

GATHER

For the chicken

5 chicken legs or 4 chicken thighs and 4 drumsticks
3 tablespoons of avocado oil (or any neutral cooking oil)
6 tablespoons of Our Pantry Sweet Ginger BBQ sauce
Salt and pepper
For the quick pickled cucumber

3 small or 1 large cucumber, sliced into rounds or cubes
1 cup of rice wine vinegar
1 teaspoon of unrefined sugar
1/2 teaspoon of red chili peppers (or black pepper if cooking for kids)
Salt to taste
Parsley for garnish
CREATE
Preheat oven to 450°. Toss chicken in oil and seasoning. Line a baking sheet with parchment paper and place chicken on top. Bake chicken for 15 minutes then remove from heat. Flip chicken over and slather with Sweet Ginger BBQ on all sides. Place back in oven and cook for another 15-20 minutes until the internal temperature reads 165°.
While the chicken cooks give cucumber a quick pickle. Toss cucumbers with vinegar and spices. Season with salt to taste. Chill in the fridge until ready to serve. For best results chill for at least one hour.
Serve chicken on top of your favorite rice and alongside the pickled cucumbers. Garnish with parsley. Enjoy!
Follow Our Pantry @our.pantry