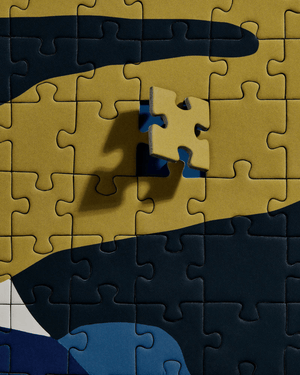 Learn What Sets Ordinary Habit Apart From The Rest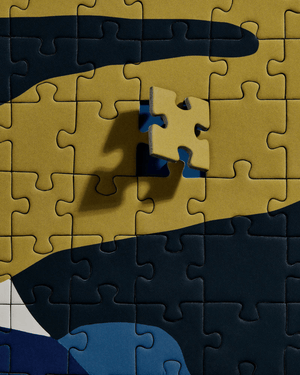 At Ordinary Habit, we set out to create a range of keepsake-worthy products, so you can play with them for years to come. Made beautifully for everyday use, with luxury in mind, we spent time finding the manufacturers who could best meet our high standards for quality.

Our puzzles are made in Europe, featuring thick, recycled paperboard, a delightful soft touch coating, and pieces that lock into place – and stay in place. Each of our larger puzzles come complete with a postcard for reference (or to send to a friend!), and a drawstring bag so that no pieces go astray.

Designed to brighten any space and be taken any place, pop a puzzle into your bag for a picnic, pick out some pieces over your morning coffee, or play anytime in between. 
We've also made sure that, when playtime is over, your puzzle looks right at home on your bookshelf.
* * *
Don't just take our word for it, see what others had to say too!
I'm an absolute fan since my brother gifted me your puzzles! They are absolutely exquisite and unmatched in the beauty they bring! I am always somewhat lonely upon each completion – like closing the back cover of an enthralling book. — NO
⭐️ ⭐️ ⭐️ ⭐️ ⭐️
Beautiful design and quality material. Can't wait to fill these pages and also gift them to my sisters :) — S

Elegant puzzle experience. This puzzle is like fine dining.
💕 Loved the silk feel of each puzzle piece. — MM