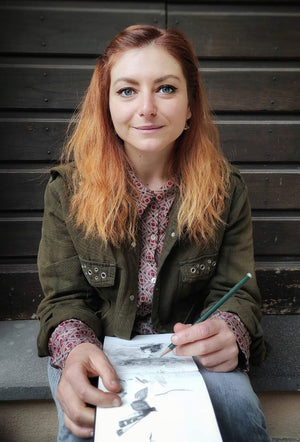 Sundays with Lida Ziruffo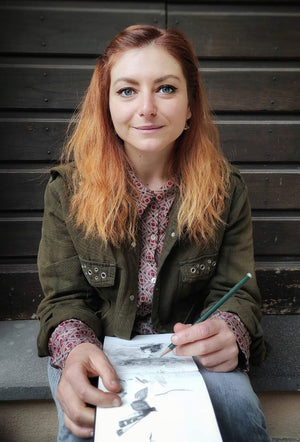 Sundays With is a monthly series that will highlight the routines, habits, and rituals of folks in the Ordinary Habit community. We'll be exploring what helps them close out their week, and get ready for what's ahead.

We first stumbled upon Lida's work in Magnolia Journal, and immediately fell in love. There was whimsy within the work, but in a quiet way. With muted tones, and luscious scenes, we thought it would be the perfect fit for a puzzle. Based in Orvieto, Italy we caught up with Lida to see how she spends her Sundays.

On Sundays, what can you be found doing at these times of day?

8 am: Still in bed
1 pm: Preparing a good lunch
4 pm: Walking or drawing
8 pm: Making a good, herbal tea
What do you most look forward to on Sundays?
Taking long walks, relaxing and painting with watercolors.

How do you reset and prepare for the coming week?
I don't, I just think about enjoying the day without thinking about work.

Is there a ritual you find yourself doing each week on Sunday?
Cleaning house, unfortunately!

How has your notion of Sunday changed over time?
Especially in this last year, Sunday is always the same as always. It's a day like any other, with the difference being that I don't have to turn on the computer!

A satisfying Sunday dinner to avoid the feeling of Sunday evening?
Sunday lunches are usually challenging, an herbal tea for dinner is just fine!

What do you avoid on Sundays?
My cell phone!