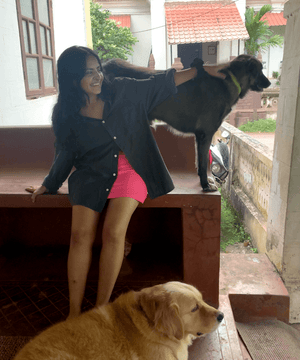 Sundays with Manuja Waldia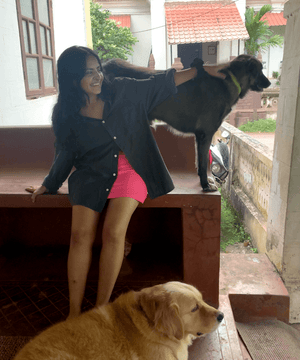 Sundays With is a monthly series that will highlight the routines, habits, and rituals of folks in the Ordinary Habit community. We'll be exploring what helps them close out their week, and get ready for what's ahead.
When our friend Farah at One Stripe Chai introduced us to Manuja's work, it was love at first sight. We were thrilled to include her vibrant celebration of sisterhood al fresco, entitled Troublemakers, in our latest collection of puzzles, and we remain mesmerized by its bold colors and beautiful details. Read on to learn more about how she spends her Sundays in Goa.
What do you most look forward to on Sundays?
A slow day of napping, watching movies, reading, being in nature and eating well.
How do you reset and prepare for the coming week? 
Being isolated in nature, and also the opposite—being sociable and people watching.
Is there a show or movie you associate with Sundays?
Satyajit Ray's Agantuk (The Stranger) in which a well traveled and prolific gentleman visits his niece's family in Calcutta. The movie plays out in a way where it is in no hurry to reveal a plot, but self assuredly focuses on the small but wonderful details in daily life, which make all the difference. There is a scene where the family eats a home cooked Bengali lunch together, while discussing art and philosophy. It reminds me of Sundays. In another scene, the niece sings a beautiful song! 
What do you call that feeling that creeps up on us on Sundays?
Being an independent artist blunts the edge off Mondays a bit
A satisfying Sunday dinner to avoid the feeling of Sunday evening?
Yes!!!
What do you do on Sunday so you don't have to do it on Monday, or Tuesday, or Wednesday?
Tidying up the house
What do you avoid on Sundays?
Instagram!
Who do you call on Sundays?
Mom ❤️